Job Category
Sales & Customer Service
Salary
€ 3.500,- to € 4.500,-
Job Requirements
A minimum of 3 years of experience as an Account Manager.
Bachelor degree with a preference for Commercial Economics or Technical Business Administration.
Sales experience in a technical production environment.
Excellent communication skills in Dutch and English; knowledge of the German-speaking market is a big plus, with a good understanding of the German language.
Soft Skills
Analytical mindset
Enterprising spirit
Decisive decision-making
Flexibility in approach
Structured work ethic
Proactive attitude
Job description
Are you an experienced Account Manager with a knack for building lasting customer relationships? Are you ready to take on an important role in an international setting? If you are looking for a new challenge and have a proven track record in account management, this might be the opportunity you've been waiting for!
As an Account Manager, you will be the primary point of contact for our valued international clientele. With a special emphasis on the European market, particularly the Netherlands, your role is vital in maintaining and expanding existing accounts. Our customers expect more than just a vendor; they want a sparring partner and advisor who can understand their unique needs and provide tailored solutions.
Your responsibilities will include:
Customer Relations: Establishing and nurturing customer relationships through various communication channels, including phone, video calls, and in-person visits.
Consultation: Providing expert advice on materials, product groups, and services, showcasing your in-depth knowledge of our offerings.
Analysis: Conducting analyses and delivering insightful reports at the customer level.
Sales Strategy: Collaborating with the Manager of Sales EU Accounts to formulate and implement a sales plan.
Quotation Management: Preparing, sending, and diligently following up on quotations with input from our project office, all while considering pricing strategies and compliance with relevant guidelines and regulations.
If you're ready to take the next step in your career and thrive in a role that values your expertise, analytical prowess, and customer-centric approach, apply now to become our Account Manager EU Accounts. Your contribution will be important in driving customer satisfaction and achieving our commercial objectives.
Apply today and help us create to protect!
Your team
At HQ pack, we understand that our reputation is built on the skills and motivation of all our professionals and teams from product development, manufacturing (woodworking, foam, plastics and metals), sales, logistics, health and  safety and customer service. As a company, we combine the advantages of a multinational company with locations around the world. The result are interesting and challenging opportunities in a fun and supportive environment.
In the Sales team you will enter a welcoming environment where you can be yourself.
You will get a lot of freedom to further develop yourself. Your personal ambitions are seen as a leading part of your growth. The colleagues work hard, but are always in for a joke. As an added benefit we finish each month with Friday afternoon drinks.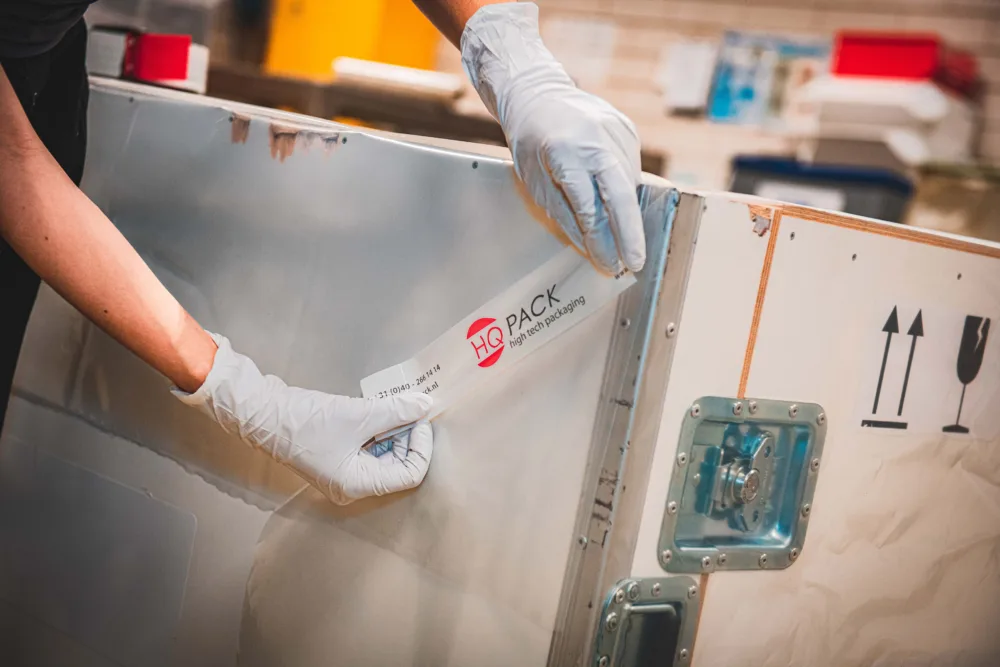 Your benefits
Working at HQ Pack means being part of a strongly growing worldwide operating organization called HQ Group. Despite its strong international character and over 800 colleagues in the Netherlands, the organization is characterized by its informal character and short communication lines. Within our organization, you will get the opportunity to further develop yourself both personally and professionally. We attach great value to a collegial and pleasant working atmosphere. Naturally, we will provide you with the resources you need to perform this job well. We have our own employment conditions package and offer, collective pension, Bicycle plan, travel allowance and the possibility for 5 extra days off.
About HQ Group
HQ Group belongs to the worldwide top in the field of High-Tech packaging and tooling. We develop, clean, produce and manage the logistic flow of packaging for high-quality industrial products. Very fragile, valuable parts get the protection they need during transport all over the world. Our strength lies in the total solution. We do not only develop client-specific packaging materials, but take care of the entire process.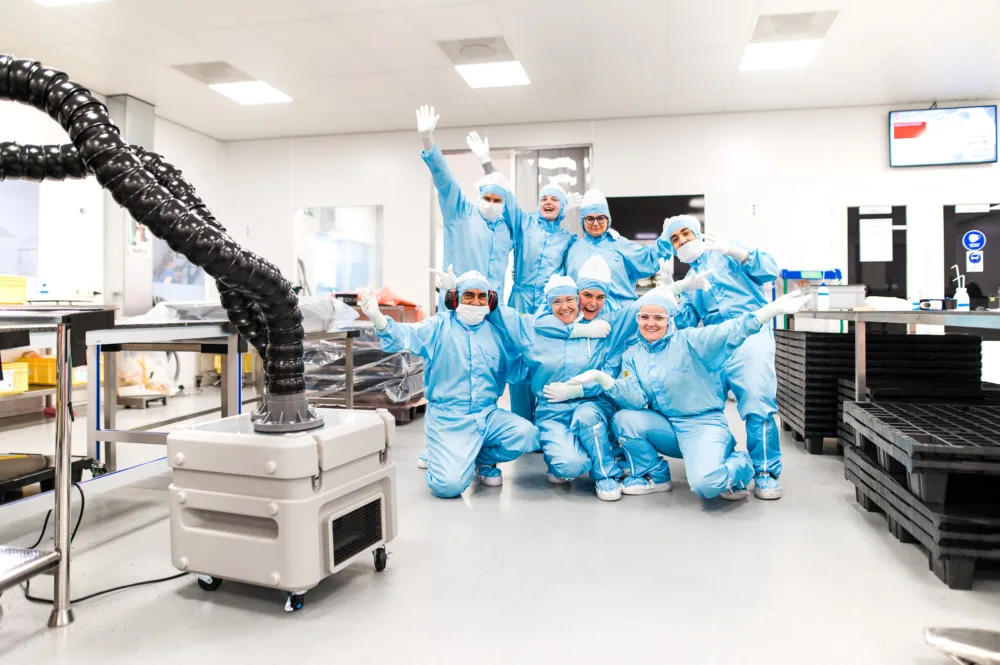 Procedure
Apply
Selection
Job Interview
Reference check
2nd Job Interview
Contract offer
Onboarding