Job Category
Cleanroom (Cleaning)
Salary
€ 3.700,- to € 4.200,-
Job Requirements
To be successful in the role of team leader, you have the following requirements:
mbo working and thinking level
Good command of both the English and Dutch language
2–5 years of experience in a similar position is required and experience in a clean room is a plus. 
Experience with Lean, 5S, operational excellence, or Yellow Belt
Soft Skills
Result driven
Decisive
Stress resistant
Coaching
Planning and organizing
Adaptability / flexibility
Situational leadership
Job description
HQ Precision Cleaning is a partner in the field of cleaning in the high-tech industry.  We treat products and compositions with the strictest cleanliness requirements. As a team leader, you get to lead this process. You are able to lead the team to success!
You are the backbone of the team and the first point of contact for both team members and upper management.
As a team leader within HQ Precision Cleaning, you motivate your team members to get the best out of themselves and create a positive and stimulating work environment. This position is right up your alley. Right? It sounds super motivating, but what else will you do? You can read that in this vacancy. So scroll on!
Your duties as team leader cleanroom include:
Inspiring leadership, expert coaching, and impactful training—crafting and executing training plans while nurturing the growth of our team members.
Taking charge of overseeing and upholding impeccable standards. This involves not only meeting quality benchmarks, production norms, and safety mandates but also hitting other KPIs set by the production manager
Innovative improvements that pave the way for optimal production and operational efficiency
Masterminding a top-notch staffing schedule within the team, all while considering dynamic factors like departmental workloads
Holding the reins for HR affairs: from talent acquisition and performance reviews to administrative tasks and troubleshooting raised by shift leaders
Orchestrating diverse administrative tasks and actively engaging in various strategic discussions and initiatives
Collaborating closely with cross-functional departments on production-related intricacies—be it safety, quality, troubleshooting, order flow, temporary halts, or challenges
Instilling a culture that champions safety as paramount, strives for operational excellence, and wholeheartedly embraces lean methodologies and the principles of 5S
Remember, it's not just about the tasks; it's about the journey of growth and success! Let's embark on this thrilling adventure together.
Your team
HQ Precision Cleaning has more than 20 years of knowledge and experience in the field of high-quality cleaning. We are one of the leading companies in the cleaning of high-tech parts. We clean and test to all applicable ASML requirements (GSAs) and similar specifications from other industries and companies. We do this for our customers in the following market segments: Semiconductor industry, Electronic industry, Aerospace and Mechanical engineering.
Thanks to our small team and the closeness of the office and cleanroom we can keep short communication lines. With our multicultural and internationally composed team, we celebrate personal moments and joined successes.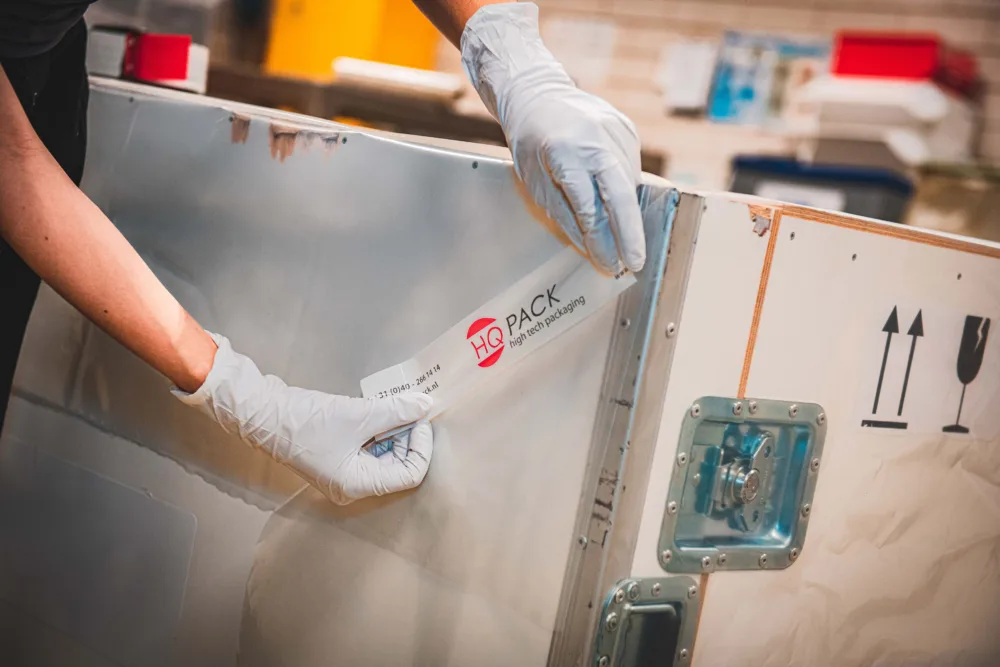 Your benefits
Working at HQ Precision cleaning means being part of a strongly growing worldwide operating organization called HQ Group. Despite its strong international character and over 800 colleagues in the Netherlands, the organization is characterized by its informal character and short communication lines. Within our organization, you will get the opportunity to further develop yourself both personally and professionally. We attach great value to a collegial and pleasant working atmosphere. Naturally, we will provide you with the resources you need to perform this job well. We have our own employment conditions package and offer, collective pension, Bicycle plan, travel allowance and the possibility for 5 extra days off.
About HQ Group
HQ Group belongs to the worldwide top in the field of High-Tech packaging and tooling. We develop, clean, produce and manage the logistic flow of packaging for high-quality industrial products. Very fragile, valuable parts get the protection they need during transport all over the world. Our strength lies in the total solution. We do not only develop client-specific packaging materials, but take care of the entire process.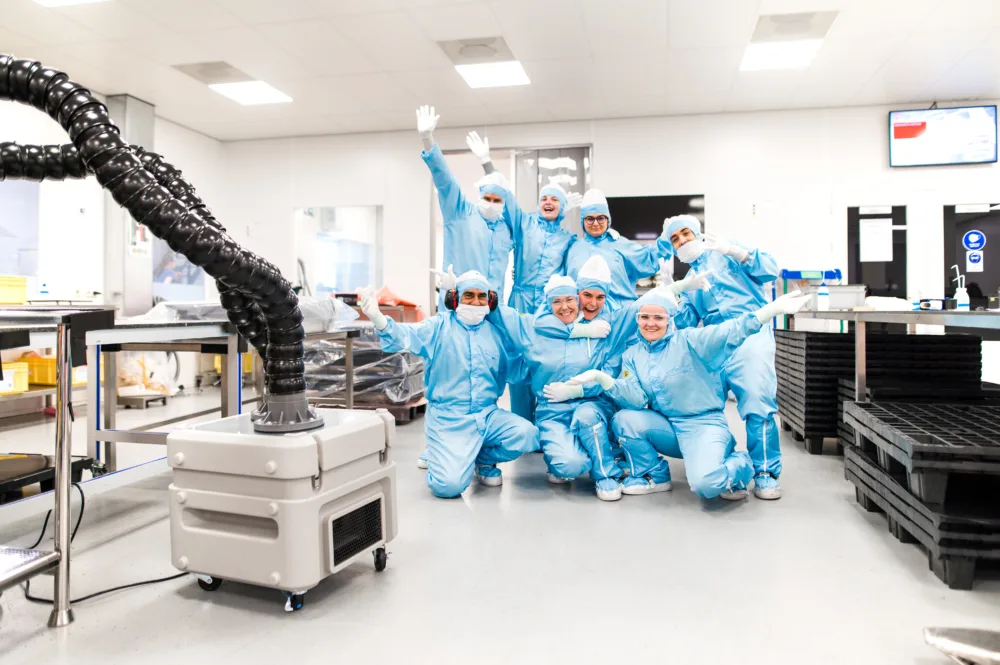 Procedure
Apply
Selection
Job Interview
Reference check
2nd Job Interview
Contract offer
Onboarding